Raspberry Hill is a lovely place in the middle of Lower Saxony in Germany. Around it, you find the magic hills of the 'Leinebergland' and the idyllic historical villages surrounded by green fields and forests, which are so typical for the center of Germany. Raspberry Hill is situated in the small, quiet village called Eberholzen, nearby the famous 'Sieben Berge', the scenery of the beautiful fairytale of Snow White and the Seven Dwarfs.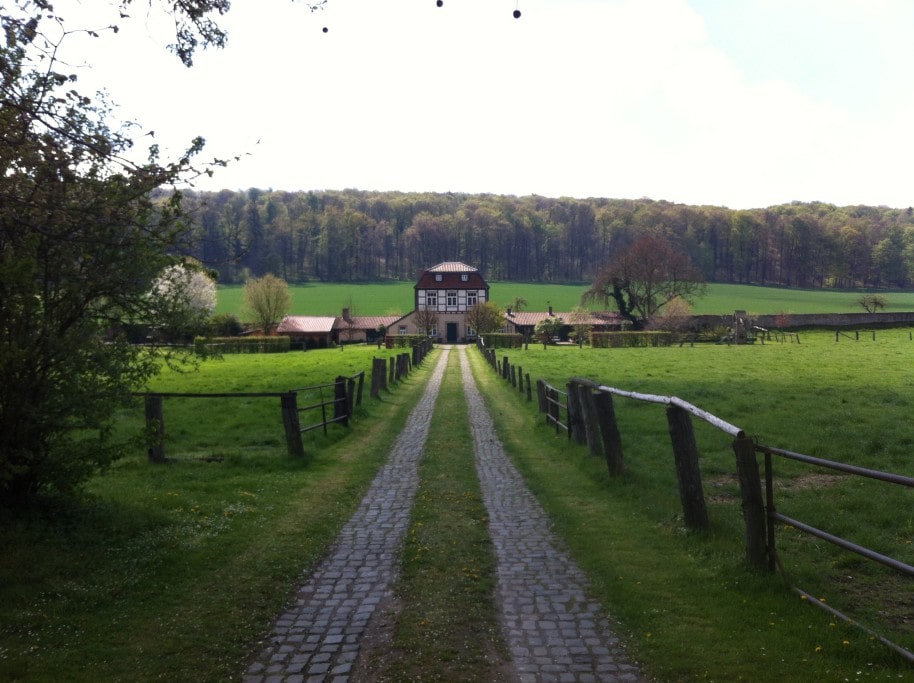 Raspberry Hill is surrounded by a dozen of wellknown castles and gardens, located in the valleys of the rivers the Leine, the Despe and the Innerste: from
Schloss Marienburg
, via
Haus Escherde
, Rheden, Brüggen,
Wrisbergholzen
, Bodenburg, Walshausen, Heinde,
Derneburg
, Söder to
Henneckenrode
.
In 20 minutes you reach the impressive castle Schloss Marienburg, one of the most famous neo-gothic monuments of Germany. Schloss Marienburg has been a birthday-present from King Georg V. of Hanover to his wife Queen Marie. The rich cultural program for visitors you find here:
www.schloss-marienburg.com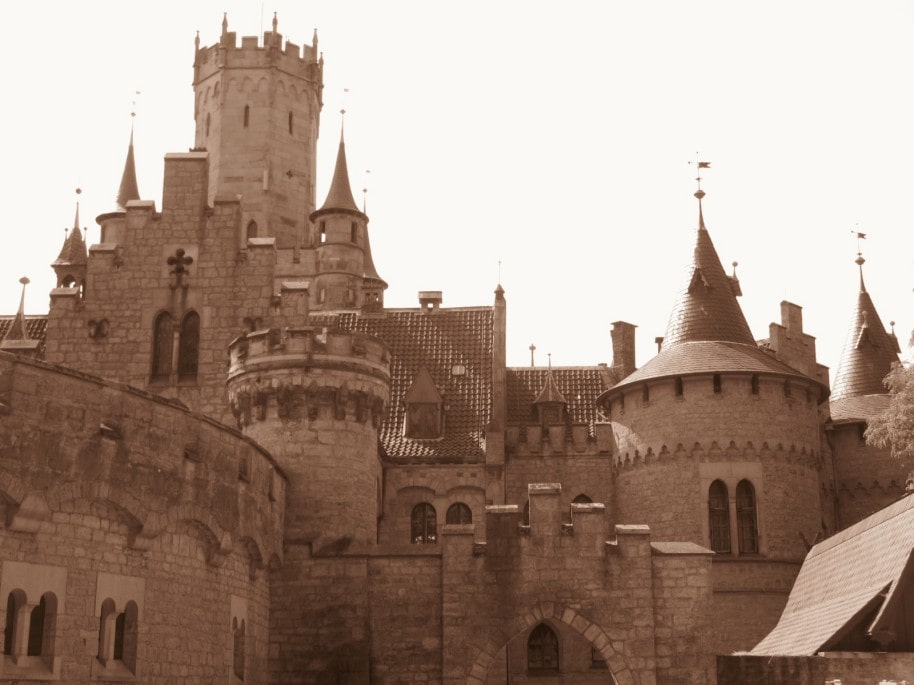 Swimming, thermen & sauna
You can swim inside and outside in Sibbesse (3 km) and Gronau (7 km). Both in Bad Salzdetfurth (16 km) and Salzhemmendorf (27 km) you find beautiful "Solebad" with swimming-halls, sauna and therapy-center:
www.mit-natur-natuerlich-fit.de
Excursion with horse carriage
A wonderful way to explore the countryside is an excursion by horse carriage! You are picked up in Raspberry Hill in a historical carriage with beautiful horses for a trip of 1 to 4 hours. You can add a picnic in between, don't forget your picnic-basket.
UNESCO-World heritage: The Fagus-Werk
In Alfeld, about 10 km from Raspberry Hill, you can visit the famous Fagus-Werk. The Fagus-Werk was built 1911 from the architect and Bauhaus-founder Walter Gropius and counts with its brilliant construction from steel and glas worldwide as the beginning of the Modernity.
www.fagus-werk.com
One of the oldest golf-courses of North-Germany is located in the neighboring village Rheden, 7 km from Raspberry Hill.
www.gc7berge.de
Experience the most beautiful region of Lower Saxony from the water.